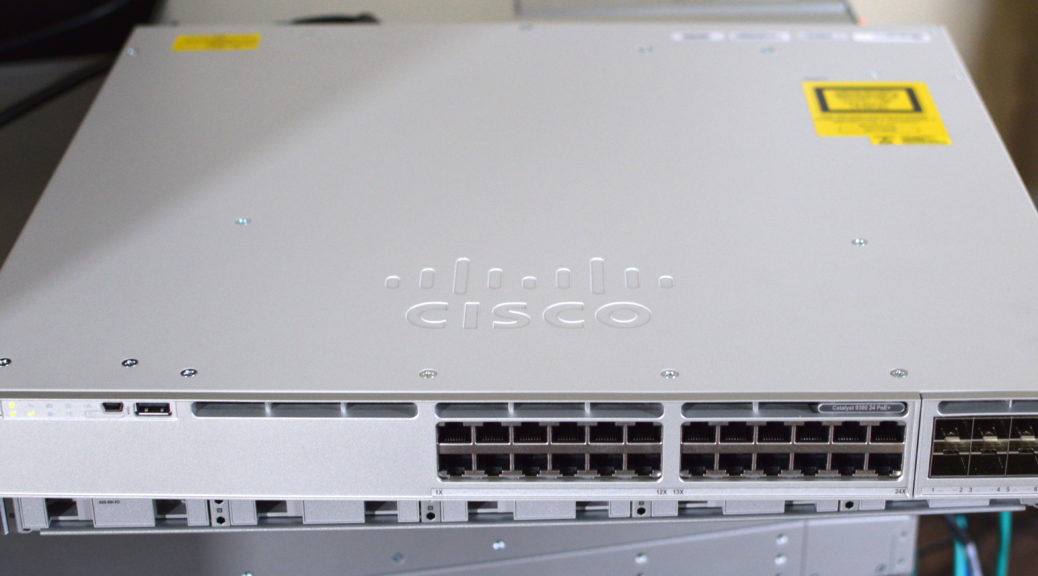 Catalyst 9300: Hands-On Review
Catalyst 9300: Hands-On Review
Cisco Catalyst 9300 (First Impressions)
I received an email from our awesome lobby ambassador about two packages that arrived in the Malvern office. I didn't remember what I ordered and quickly forgot about the packages because, it was such a chaotic week. When I finally made my way to the office, I saw the boxes in the mail room and thought "NO! That can't be them already…". Upon closer inspection, they were in fact the Catalyst 9300's I had ordered.

Now, I don't get as excited about gear as I used to. Perhaps, its' because I know what's in store… Software updates, uncomfortable high temps in my home office, figuring out why a certain command syntax isn't working for me, lots of reading, in other words… WORK!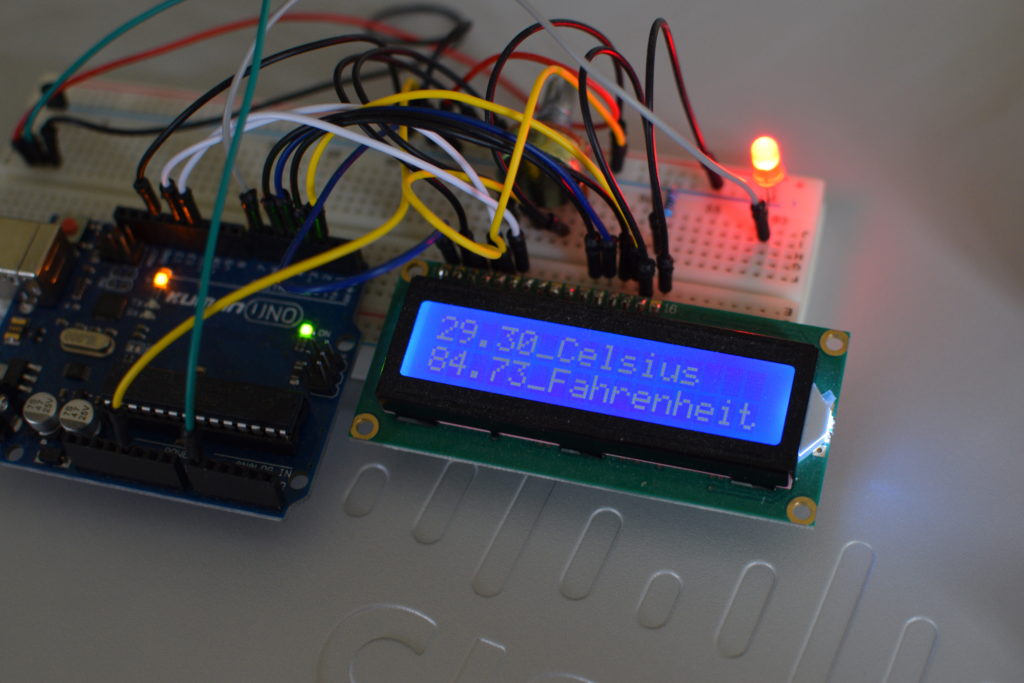 Then again, this is the Cat9K and the cornerstone of Cisco's SDA fabric and something our customers are really curious about so, it's totally worth it!
Here's what I received.
2x (C9300-24P) w/ DNA Advantage Licensing
Standard (zero-cost) StackPower (30cm) and StackWise-480 (50cm) cables. Single PSU (715W) per switch. 24p of 10/100/1000Mbps PoE and 8x 10Gbps network module (NM).
Let's start with the new and simplified licensing model for the Catalyst 9Ks.
There are four licenses for the C9300.
Network Essentials
Network Advantage
DNA Essentials 
DNA Advantage
Network Essentials and Advantage are perpetual platform based base licenses. These licenses are locked to the hardware. Between them, the base licensing packages cover switching fundamentals, management automation, troubleshooting, and advanced switching features.
DNA Essentials and Advantage are term based (3, 5, 7 year). In addition to on-box capabilities, the features available with this package provide Cisco innovations on the switch, as well as on Cisco DNA Center, in the APIC-EM. Think of this much like CiscoOne for the Cat3850s.
Licensing Combinations
| | | |
| --- | --- | --- |
| | Cisco DNA Essentials  | Cisco DNA Advantage |
| Network Essentials | Yes | No |
| Network Advantage | Yes | Yes |
Essentials and Advantage Package Features
Features

Network Essentials

Network Advantage

Cisco DNA Essentials

Cisco DNA Advantage

Switch features

Switch fundamentals
Spanning Tree Protocol (STP), Rapid STP (RSTP), VLAN Trunking Protocol (VTP), trunking, Private VLAN (PVLAN), dynamic voice VLAN, IPv6, PnP, Cisco Discovery Protocol, 802.1Q tunneling (Q-in-Q), Routed Access – OSPF and RIP, Policy-Based Routing (PBR), Virtual Router Redundancy Protocol (VRRP), Internet Group Management Protocol (IGMP), PIM Stub, Weighted Random Early Detection (WRED), First Hop Security (FHS), 802.1X, MACsec-128, Control Plane Policing (CoPP), Cisco TrustSec® SGT Exchange Protocol (SXP), IP SLA Responder, SSO, EIGRP Stub, Microflow Policing, Class-Based Weighted Fair Queuing (CBWFQ), hierarchical QoS (H-QoS), Application Reporting, Syslog, SNMP

✓

✓

✗

✗

Advanced switch capabilities and scale
BGP, EIGRP, Hot Standby Router Protocol (HSRP), IS-IS, Bootstrap Router (BSR), Multicast Source Discovery Protocol (MSDP), Bidirectional PIM (PIM-BIDIR), Label Switched Multicast (LSM), IP SLA, Full OSPF

✗

✓

✗

✗

Network segmentation
VPN Routing and Forwarding (VRF), Virtual Extensible LAN (VXLAN), Cisco Locator/ID Separation Protocol (LISP), Cisco TrustSec, SD-Wireless, Multiprotocol Label Switching (MPLS), Layer 3 VPN (L3VPN), Multicast VPN (mVPN)

✗

✓

✗

✗

Optimized network deployments
mDNS gateway

✗

✗

✗

✓

Automation
Netconf/YANG, PnP Agent, ZTP/Open PnP

✓

✓

✗

✗

Advanced automation
Containers, Python, Cisco IOS Embedded Event Manager (EEM), Autonomic Networking Infrastructure

✗

✗

✓

✓

Telemetry and visibility
Streaming telemetry, sampled NetFlow, Switched Port Analyzer (SPAN), Remote SPAN (RSPAN)

✓

✓

✗

✗

Advanced telemetry and visibility
Flexible NetFlow, Wireshark

✗

✗

✓

✓

Optimized telemetry a visibility
Encapsulated Remote SPAN (ERSPAN), Application Visibility and Control (AVC), NBAR2

✗

✗

✗

✓

High availability and resiliency
NSF, Graceful Insertion and Removal (GIR)

✗

✓

✗

✗

High availability and resiliency
Patching

✗

✗

✗

✓

Security
MACsec-256

✗

✓

✗

✗

Advanced security
Encrypted Traffic Analytics (ETA)

✗

✗

✗

✓

Cisco DNA Center Features

Day 0 network bring-up automation
Cisco Network Plug-n-Play application, network settings, device credentials

✗

✗

✓

✓

Element management
Discovery, inventory, topology, software image, licensing, and configuration management

✗

✗

✓

✓

Element management
Patching

✗

✗

✗

✓

Network monitoring
Product Security Incident Response Team (PSIRT) compliance, end-of-life/end-of-sale reporting, telemetry quotient, client 360, device 360, top talkers/ NetFlow/streaming telemetry collection and correlation

✗

✗

✓

✓

Static QoS configuration and monitoring
EasyQoS application

✗

✗

✓

✓

Policy-based automation
SD-Access, group-based policy for access, app prioritization, monitoring, and path selection;
SD-Access with Integrated Wireless

✗

✗

✗

✓

Network assurance and analytics
Insights driven from analytics and machine learning for the network, clients and applications that cover onboarding, connectivity, and performance

✗

✗

✗

✓
A couple of takeaways from this features & license eye chart.
DNA Advantage is REQUIRED for SMU (hot patching), Encrypted Traffic Analytics, ERSPAN, and AVC/NBAR. DNA Essentials is REQUIRED for advanced network automation and programmability.
All that said, let's get into my initial impressions of this switch.
Design: Very clean industrial design. The top cover almost looks white, but it's just a light shade of silver. Intuitive icon LED indicators. Clean angles and not as deep as I thought it was. In fact, width and depth are identical at 17.5″. Height is standard 1RU or 1.73″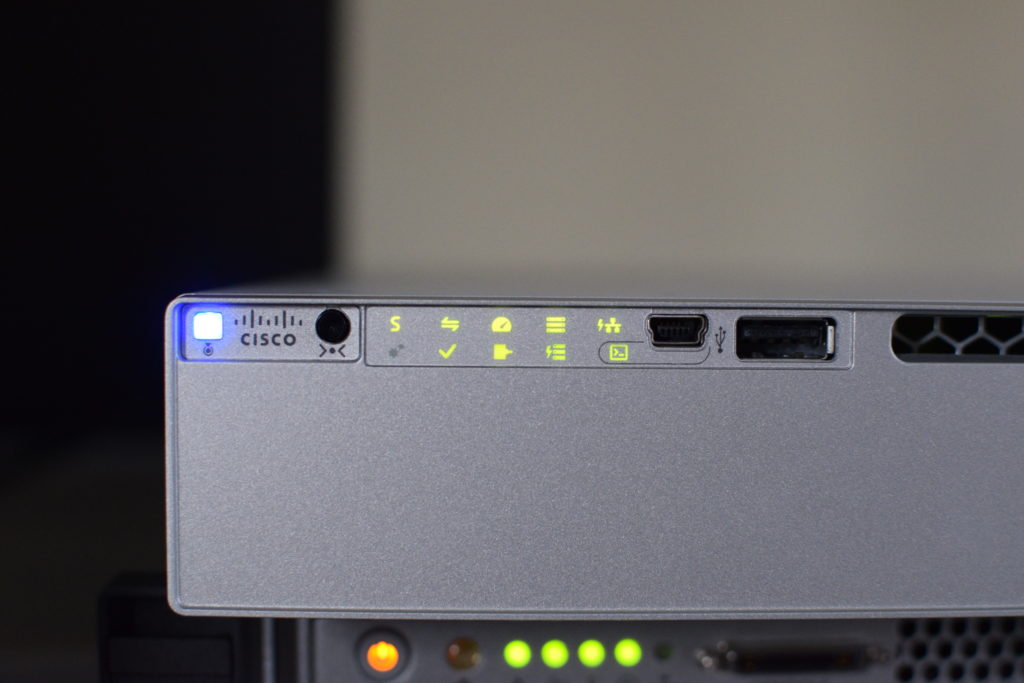 Air Flow: Port side intake and rear exhaust. It also appears that near the front (port-side) there are additional intake vents on the side. Fan noise was very low when the room was properly cooled, but as expected the fan speed and noise ramped up when the room reached 80+℉.
StackWise-480 and PowerStack: Data stacking (480Gbps) and power stack use the identical cables and procedure as the 3850. You can stack up to eight switches in a DataStack and 4 in a ring PowerStack or 8 in a star PowerStack topology.
Network Modules/Uplinks: Interesting enough, the network modules are backwards compatible with the existing NMs for the 3850s. I thought that was cool, because I have a ton of 3850 NMs and tried them out. Worked 100%. Another observation was the C9300 has a spring loaded mechanism that makes removing the modules seamless and natural. It's almost as if a helping hand was inside the chassis saying "here's your network module Shaun, please take good care of it for me". <GRIN>
Code: I noticed some strange behavior with the factory loaded 16.5.1a (Everest), so I upgraded to 16.6.1 (Everest) and that seemed to correct this issue.
System Memory: 16GB of flash RAM and 8GB of DRAM. So, plenty of memory on this platform.
RFID tag: I couldn't for the life of me find the RFID tag. I pinged the Cat9k BU and they enlightened me. #1 my RFID/NFC reader/writer was not compatible with this type of tag (EPC Gen2/ISO 18000-6C compliant) and #2 The tag is in stealth mode under the front bezel. See image for details.

Open IOS-XE: One word, AMAZING! I have waited so long for on-box/off-box programmability on the Catalyst platforms and it's finally here. You got on-box python, bash shell, NETCONF(SSH)/RESTCONF(HTTPS)/YANG, LxC, SMU/hot patching. This ain't your mommy/daddy's switch. 

In summary, I'm excited more than ever for the future of networking and where we go with SDA! From what I experienced with the Cat9300, the BU has done an amazing job delivering on the next generation of enterprise switches and set a very high bar for the competition.
One more thing…
<GRIN>
From what I can tell, the C9300 is also less expensive vs. the C3850.
The future of networking is now!
Reference Links
Release Notes for IOS-XE 16.6.1 (Everest):