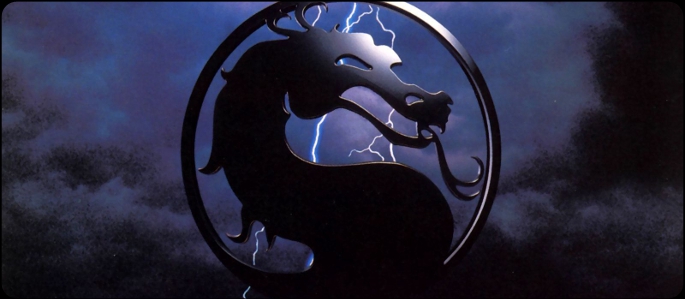 The Road to Network Engineering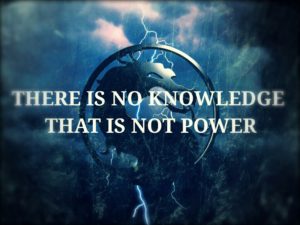 I was inspired to document my career journey after reading a post by Packet Pushers @ecbanks.
Circa 1997
I was working in a local computer shop called Circle Computer in Ephrata, PA. We were a Commodore Amiga shop, but Commodore went bankrupt and had to start pushing x86 PC's. The Intel Pentium MMX processors were hot at this time and Duke Nukem 3D was the FPS of choice. I was mostly responsible for building PCs and "testing" them for customers. It was a killer "job" for an 18 year old even though it didn't pay much and many times my check was hardware/software based. My buddy Chuck was really responsible for giving me the opportunity and mentoring me throughout the process. This is where I contracted "tech fever" and devoted myself to technology.
Circa 1999
My first "real" job. I was hired as a web developer at a financial institution. My days consisted of coding HTML, JS, ColdFusion, and VB6. While I was doing well in this role, I just couldn't imagine myself doing this for the rest of my life. We had a major project modernizing the call center agents help system, but as that project was winding down I got some exposure to networking. Our CIO, Rod was working with me closely on the DB hooks and educating me on the networking side of things. He started an ISP with his dad and sold that business to Earthlink/Mindspring before coming back as our CIO. The exposure to networking opened up a new world of possibilities and I started taking CCNA classes at night. I would wrap up my day job as a developer and drive 2 hours to MD every night for weeks on my path to passing the CCNA test. On September 10th, 2001; I finally passed (2nd attempt) and was now a Cisco Certified Network Associate.
September 28th, 2013
Fast forward 12 years and my long CCIE journey has come to an end. I was finally awarded my digits, 40755! This journey challenged me unlike anything else I've experienced in my life.
I started the CCIE journey BEFORE I worked at Cisco. I was actually at a service provider when I achieved my CCIP and decided the CCIE R/S or S/P was the most logical "next step". This was around 2007-2008, so you see my CCIE journey was about 5 years in the making. While at Cisco, I noticed that certain roles (BU, Cisco Live presenter, etc) really required a CCIE or stressed it highly. My leadership team supported my efforts 100% and throughout the highs/lows of the journey.
Present
To this very day, my passion for learning has never diminished and the CCIE increased my appetite for content excellence. These days I'm studying to conquer my next mountain (CCDE) while mixing in some development skills for good measure.
The reason I'm focusing on the CCxE is main point of this post. For me the CCIE not only stretched my mental limits, achieving it set the stage for many new opportunities in my career, some of which I didn't even realize at the time.
While Ethan's post focused on Cisco's diminishing relevance, I'd like to counter this.
What other "IT" company has the breadth, innovation and knowledge base that Cisco has? From our lifeblood of networking, security, compute, collaboration, professional services and industry leading innovation. We have NO equal in this business. Sure the landscape is changing, it has for the last 33 years, yet here we are… Standing stronger then ever.
Our customers make us who we are. The partnership helps us create better products and they dictate where we go in the future. If multi-cloud is the new hotness, you can bet Cisco will be there in full force.
The CCDE is the most vendor agnostic professional certification I have ever studied. If your an enterprise architect or pre-sales engineer, there's so much value in this particular certification not just for your, but for your customers.
That said, there are several thoughts I agree with Ethan on…
Understanding IT as a system is just as important as a deep specialization ✅
IT is changing, enterprise is the slowest to react ✅
If you are passionate about your career choice in technology, you're committed to becoming a lifelong learner✅
Gomez's 2c FWIW
Sure the world of IT is changing, but there's still solid value in deep specialization. The CCxE program remains strong and relevant today as much as during its inception.
Let's say your wanted to become an expert on BGP, I can't think of a better certification then going down the path of CCIE SP. Along the path (CCNA/CCNP SP) you will pick up deep knowledge on not only BGP, but MPLS VPN and many other associated technologies. Even if you don't get the digits, the journey will make you a better engineer. #FACT
I say this to all aspiring network engineers, the road to excellence must be paved with experience and knowledge. If one of the roads towards knowledge happens to take you down the path of a Cisco career certification, you will not regret it.
Obtaining my CCIE R/S opened the door to so much opportunity internal at Cisco, but most importantly it set the stage for my ultimate passion, teaching. If that's where my career path eventually takes me; all the blood, sweet, and tears(literal) would have been worth it.
Disclaimer: Uncle Chuck does pay my mortgage. 😉