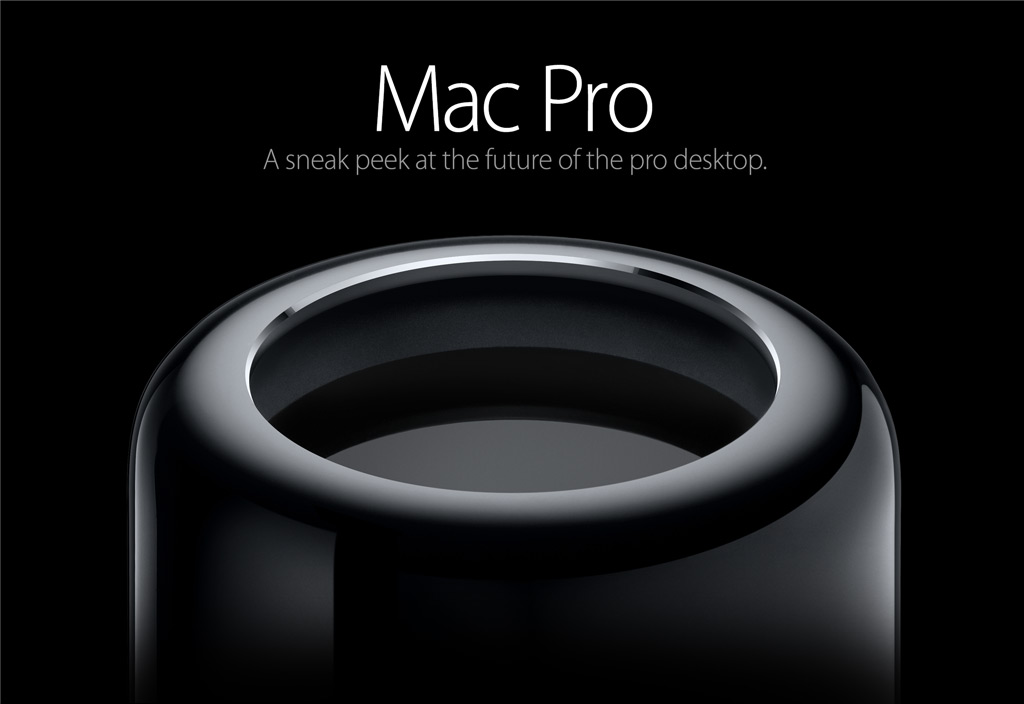 Apple Still Got It: Mac Pro (aka R2-Q5)
WOW! Being in the technology business for over 12 years, I admit it's hard to get excited over new product announcements. Most of the time it's minor tweaks and updates to the hardware platforms, faster processors, better performance, increased scale, new coat of paint and polish to the OS. You know the norm.
I was thinking this would be the story for Apple's WWDC today, but boy was I wrong about the Mac Pro.
Apple went ahead and gave firm confirmation they are still in the game to reinvent and revolution what we know about industrial design. One look at the new Mac Pro and you can't help but think. Will this change everything we know about the aesthetic and design of a performance workstation? In today's world, performance workstations are sort of a niche. Mobile devices and laptops are by and large the most prevalent "personal computers". I for one, am very excited about the new Mac Pro. I'm so excited, that I will pre-order one and I don't even have a purpose for it. I just want that futuristic R2-Q5 on my home office desk as technology art work.
Apple has made me believe once again. Thank you!
Be sure to check out the keynotes for iOS 7, OSX Mavericks, the new MacBook Air, and of course my favorite Mac Pro aka R2-Q5.
http://www.apple.com/apple-events/june-2013/