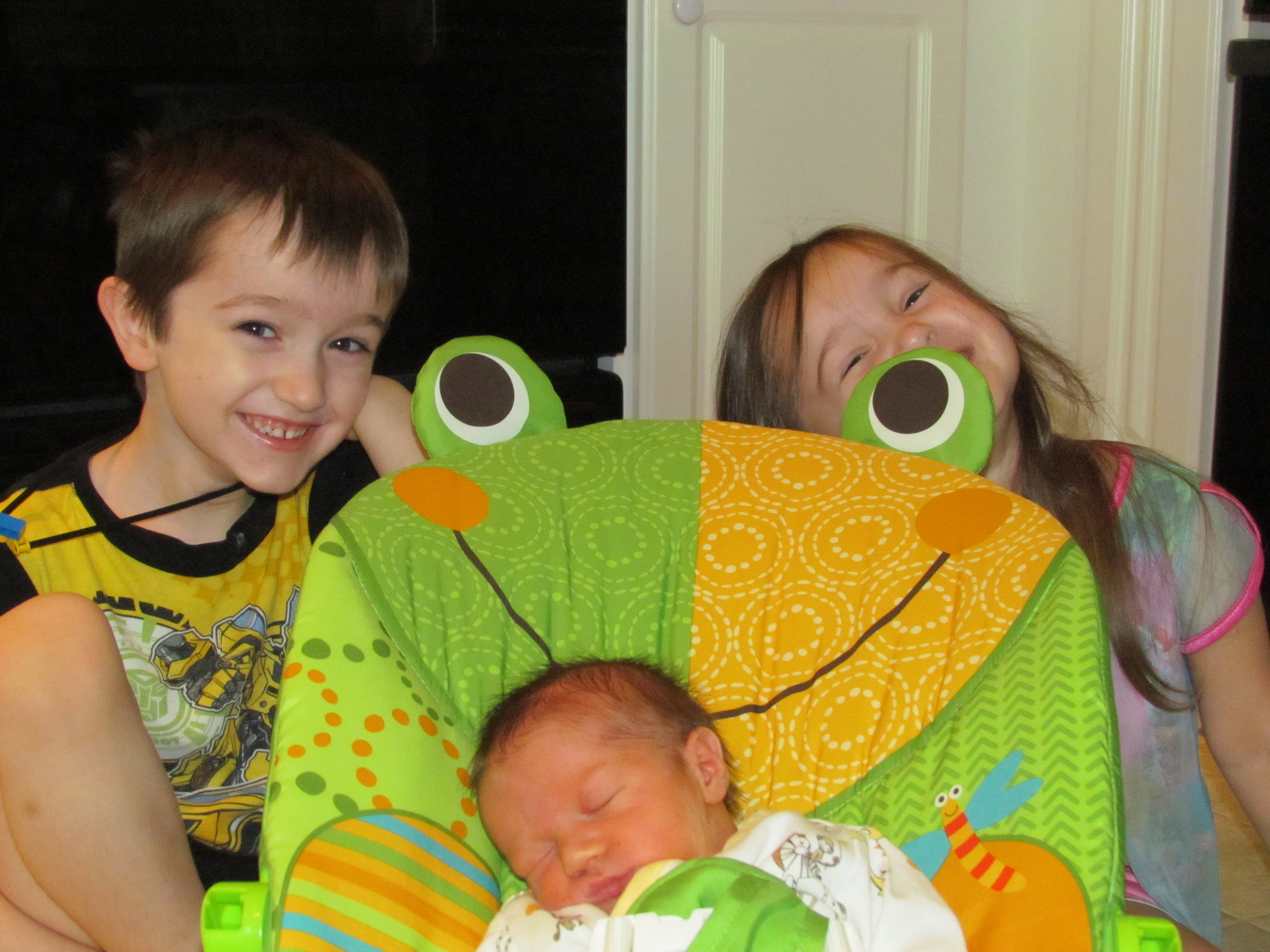 Welcome Leonardo Christian!!!
Welcome Leonardo Christian!!!
Well folks, I am sitting at home and we both finally got some rest. Our house is ANYTHING but "normal" so, I would not even make a silly statement that "things are back to normal".
Baby Leo is doing awesome and his big brother and sister love him VERY much. It feels good to have some down time and refocus on what is most important in life.
Now for some stats on little Leo. He was 7lbs, 2oz and 20.5″ (I incorrectly stated 21.5″ and Jaime corrected me today) when born. He head was tiny, 14″. Being that he is a month early, these numbers are very good. He sleeps pretty good and is slowly opening his eyes occasionally to take the world in. Big brother and sister cannot wait for him to play with them. <grin>
We are so appericative of all that God has blessed us with and when I reflect on His grace, it's overwhelming.